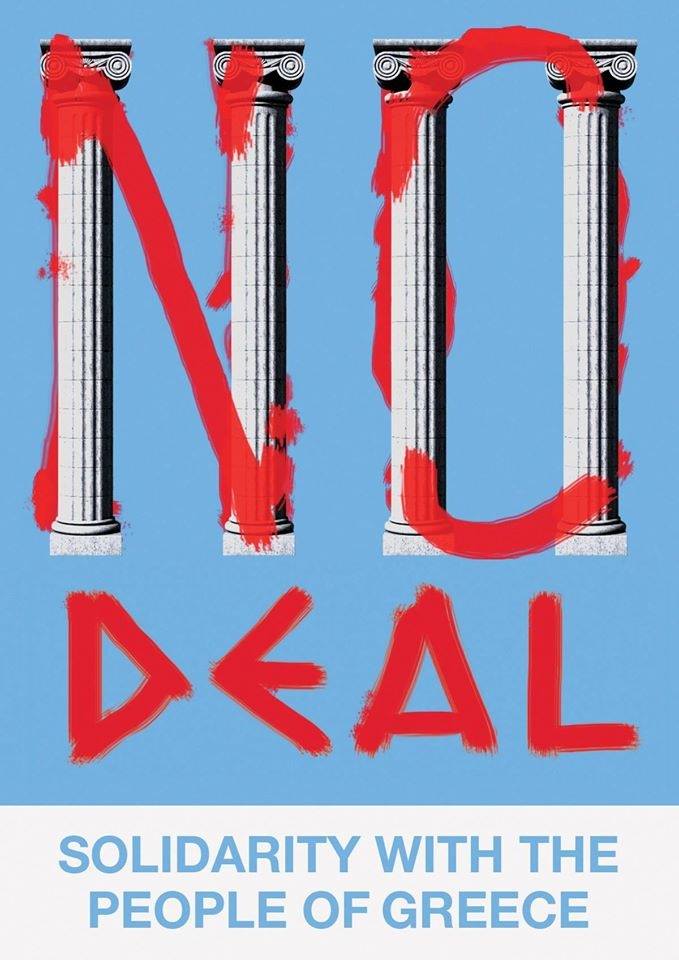 The European Central Bank has cut funding to Greece's banks – an act of financial war against Greece intended to provoke the collapse of its banking system and prevent it from holding a referendum. All carried out by unelected technocrats with no mandate from anyone.
Come to Trafalgar Square at 6pm on Monday 29 June and say No to austerity, Yes to democracy!
Speakers include:
Jeremy Corbyn MP
Caroline Lucas MP
Richard Burgon MP
Paul Nowak, TUC
Marina Prentoulis, Syriza
Sarah-Jayne Clifton, Jubilee Debt Campaign
Owen Jones
Rachel Newton, Greece Solidarity Campaign
Andrew Burgin, Left Unity
John Rees, People's Assembly
Chairs: Isadoros Diakides and Kate Hudson
Join the Facebook event here.